Before my current company I was working offshore for Total oil company. Here are a few pictures.

This is the picture of one of offshore rig I was working on. It was taken in the Suez gulf and the grey shade just above the sea horizon is the Sinai.

The white steam comes from the water mix in oil.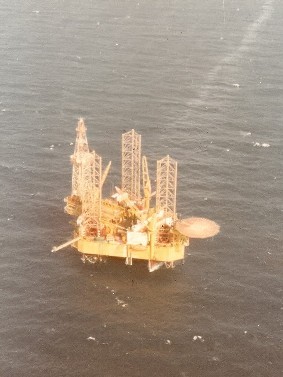 On this one I am standing on the lifeboats rigging with 200 feet of air above the water below my feet: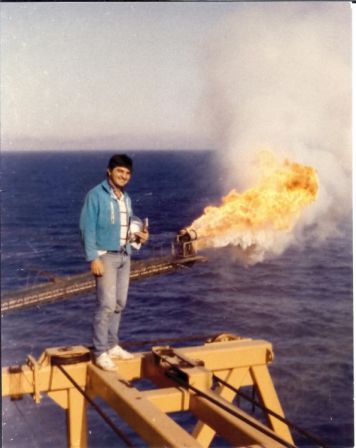 Below I am having little fun in the explosives jettison box (empty at that time)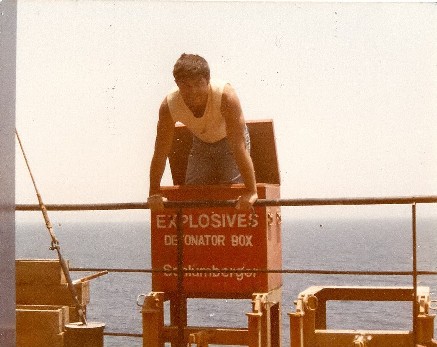 Finally some of the dangers where not offshore, but remains of local confrontations. This mine was on the path between the plane landing track and the road taking us to the base, just a few feet away.